Preliminary Interest in Vaccination
15. 3. 2021 - Tereza Ondráčková
MENDELU is preparing for the possibility of becoming a vaccination center for its employees. The university is ready to offer vaccination by a contractual medical doctor on its premises as soon as this option is approved as part of the state vaccination strategy and vaccines are made available to us.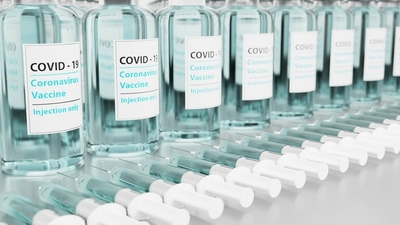 At the moment, we offer you the opportunity to pre-register for vaccination at a possible future university vaccination center. If you are interested in being included in the list of those interested in vaccination, register at the link below by 20 March, 2021.
https://forms.office.com/Pages/ResponsePage.aspx?id=wnnDD6yaHEqfvfTcIJmenM1CP6cllHZJj6z7tmj5E-BUQlFWU1FQVVg1MkRYVE5SSUtVT1FDVlNIWS4u
Timely setting of the list of interested parties will allow us to plan the necessary vaccination capacities.
We will inform all registered applicants as soon as vaccination is possible at the university vaccination center. Then we will ask the registered ones to give a binding expression of interest in vaccination. Priority teacher vaccination currently only applies to primary and secondary school teachers.